What Are the 2020 Mercedes-Benz GLS Dimensions?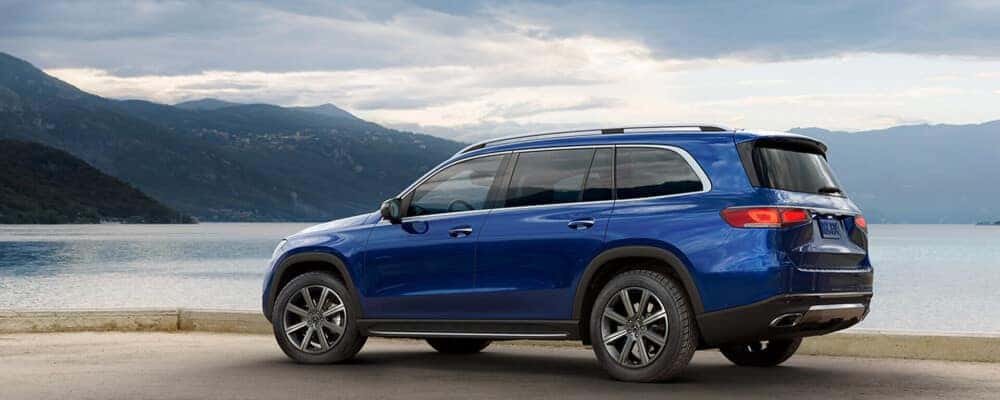 When you're driving through Covina in the Mercedes-Benz GLS, you've got seating for seven that's unlike anything you and your six passengers have ever seen before. The 2020 Mercedes-Benz GLS dimensions, weight capabilities, and cargo space are ideal for drivers who want the maximum amount of room combined with the maximum amount of luxury. Check out our primer on the Mercedes-Benz GLS dimensions as well as our car buying tips.
Mercedes-Benz GLS Dimensions & Cargo Space
Across all three rows, this SUV has some of the most advanced comfort features in the business right now. The 2020 Mercedes-Benz GLS is one of the most comfortable rides you can find, no matter if you're in the driver's seat, sitting as a passenger, or you're all the way back in the third row. Take a look at these Mercedes-Benz GLS dimensions when you look at the inside:
Headroom (1st row): 39.4 inches
Legroom (1st row): 40.3 inches
Shoulder room (1st row): 59.3 inches
Headroom (2nd row): 40.2 inches
Legroom (2nd row): 41.9 inches
Shoulder room (2nd row): Info N/A
Legroom (3rd row): 34.6 inches
You've got plenty of room for your items when you drive the Mercedes-Benz GLS. Behind the third row, you can have 17.4 cubic feet of cargo space, but with all of the seats down, there's 84.7 cubic feet of cargo space at your disposal.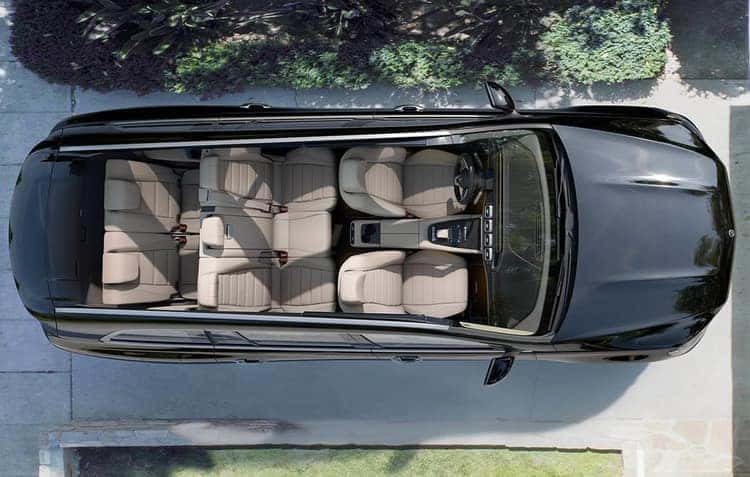 Mercedes-Benz GLS Exterior Dimensions
A big concern among full size SUV drivers in La Puenta is that you might not be able to fit it into the garage or in a parking space in a crowded part of town, but the GLS has tons of room on the inside without having to worry about too much room on the outside. Here are the exterior dimensions:
Wheelbase:123.4 inches
Overall Height: 71.8 inches
OverallLength: 205 inches
Overall Width: 84.9 inches
Experience the Mercedes-Benz GLS Dimensions at Mercedes-Benz of West Covina
We've got every part of the process for Glendora covered when it comes to buying cars. Our finance people are some of the most knowledgeable around and can get the money side of your next car taken care of. We'll even help you appraise your trade. Contact us if you want to find out what makes us such a great Mercedes-Benz dealer!
More About Mercedes-Benz Features
When you're driving through Covina in the Mercedes-Benz GLS, you've got seating for seven that's unlike anything you and your six passengers have ever seen before. The 2020 Mercedes-Benz GLS dimensions, weight capabilities, and cargo space are ideal for drivers who want the maximum amount of room combined with the maximum amount of luxury….

Searching for a new luxury full-size SUV your family will love exploring West Covina in? You'll surely want to consider the new Mercedes-Benz GLS! For a starting MSRP of $75,950* the GLS is designed to surpass your expectations with a wealth of standard high-end amenities and plenty of available add-ons. Learn more about the 2020…