What Does TPMS Mean?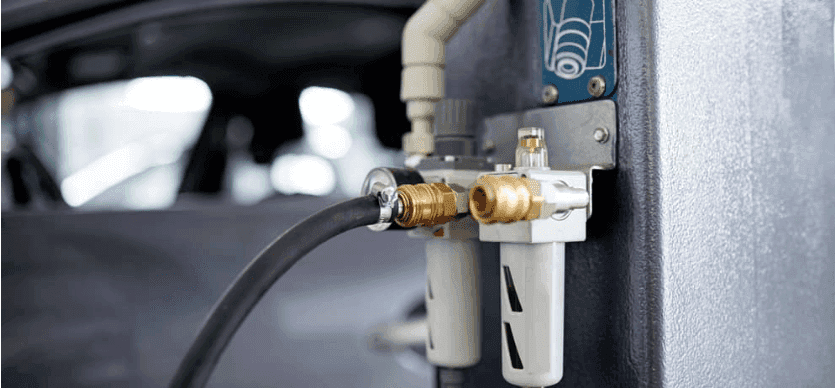 What does TPMS mean? TPMS is an acronym for Tire Pressure Monitoring System. This system makes it easier to stay current on routine service, specifically tire service. It uses sensors to monitor fluctuations in tire pressure, and alerts you when one or more tires don't meet the recommended pressure level. You'll see an illuminated or flashing icon in your driver information center. The TPMS is an important tool in your service arsenal, whether you drive a Mercedes-Benz C-Class or GLC .
How Does a Tire Pressure Monitoring System Work?
When the tire pressure monitoring system notifies you that the pressure for a tire/s is insufficient or too high, it's important to take action. If tire pressure isn't at the appropriate levels, you could soon be dealing with one of the following issues:
Increased and uneven tire wear
Less traction and grip on Covina roads
Load carrying capacity that's much lower than normal
Fiat tire or blowout
Keeping your tires properly inflated helps prevent tire failure, and ensures you get the longest possible tire life for your money. And you can't put a price on the peace of mind you'll feel as you travel around Glendora, knowing your tires are in good shape and ready for the roads ahead.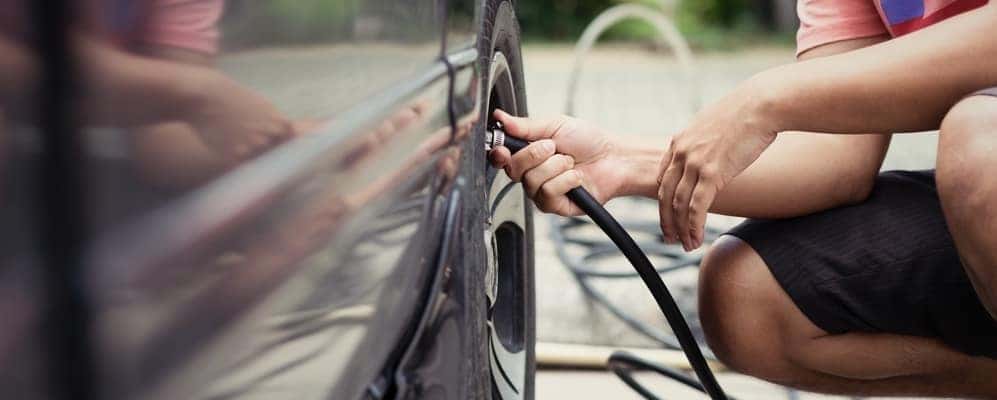 What Are the Benefits of Properly Inflated Tires?
Whether a tire is over- or under-inflated, it's not good news. However, when your tires are correctly inflated, you'll notice the difference in your car's performance. Safe, properly inflated tires offer the following benefits:
Longer tire life due to more controlled tread wear
Lessened rolling resistance, resulting in improved efficiency
Increased water dispersion for hydroplaning prevention on slippery roads
Not sure what the correct tire pressure is for your vehicle? Read your owner's manual for more information or ask one of our technicians.
Keep Your Tires in Good Shape with Mercedes-Benz of West Covina!
From "What does TPMS mean," to "How often should I rotate my tires," the service team at Mercedes-Benz of West Covina can answer any of your tire-related questions. Contact us to learn more about our service menu or our service specials. You can also schedule a service visit near La Puenta and Glendora online!