The First to Bear the Mercedes-EQ Badge
Our newest models are changing the future of Mercedes-Benz, and the future of automobiles everywhere.
The EQS
S-Class levels of luxury with an electric architecture all its own. Arriving this year.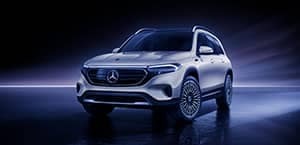 The EQB
An all-terrain, all-electric SUV with optional seating for seven. Scheduled to arrive in 2022.
The EQE
A mid-size sedan with E-Class lineage and electric power. Scheduled to arrive in 2022.
The Advantage of Electric Intelligence
Electric vehicles present clear benefits in the areas of sustainability and efficiency, but also in performance and design. At Mercedes-Benz, we pledge to embrace the electric future while continuing to build the greatest cars the world has ever seen.
Safety, performance, and technology with an all-electric twist.
Synchronous Motors
All Mercedes-EQ vehicles use synchronous motors, known for their high efficiency, compact size and ability to produce high torque at low speeds.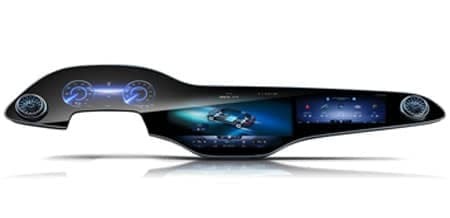 The MBUX Hyperscreen
Available in the new EQS, MBUX Hyperscreen is a 56" curved glass instrument panel that stretches from door to door and provides a seamless, highly-intuitive interface.
Lithium-ion Batteries
Positioned beneath the vehicle floor, our next-generation Lithium-ion batteries set new benchmarks in performance, efficiency and charging capacity.
Charge at Home
There's no better place to charge up than in the comfort of your own garage. Mercedes-Benz dealers will assist having a high-powered wallbox installed right in your home, so you can charge overnight and be ready to hit the road at a moment's notice.
Charge on the Go
Mercedes me Charge is the official charging network of Mercedes-EQ. Through MBUX in your vehicle or the Mercedes me Connect app on your phone, you can seamlessly plan trips, locate charging stations and initiate payment at nearly 60,000 public chargers nationwide.